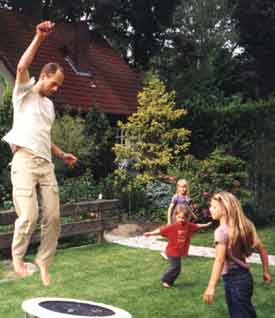 Each year Katie and Anika have two weeks of vacation for

"Pfingsten"

. Pfingsten. What an interesting word. The two week holiday in late spring bearing that name is a well known fact of family life here in Bavaria, but no one I asked had any idea what the English equivalent might be. Finally, after 4 years of enjoying the holiday and thinking that it might be associated with the Ascension, I decided to do a little research. The answer was easy enough to find. Pfingsten is the German word for Pentecost and Pfingstsonntag is German for Whit Sunday or

Whitsun

.
Whitsun falls on the

seventh Sunday

after Easter and it commemorates the descent of the Holy Spirit at Pentecost.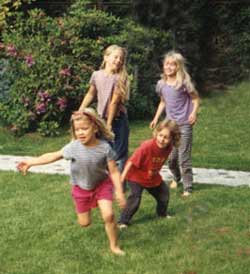 "Pfingsstmontag"

(Whit Monday) is a state holiday so every one has off. The two weeks after Whit Sunday are the

"Pfingstferien"

(Whitsun Holidays) and during this time all Bavarian school children have vacation. By the way, in case you have also jumbled up your church holidays, Ascension Day, which marks the ascension of Christ into heaven, is forty days after Easter and is always celebrated on a Thursday. The German name for this holiday is "Christi Himmelfahrt", it is also a state holiday and it is observed on the appropriate Thursday following Easter. Of course, I'm pretty sure we would have had a great time this year even if we hadn't figured out what the translation was, but, then again who knows? All in all, we traveled a long way in our two weeks. First south to France and then north to

Berlin

.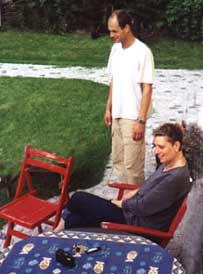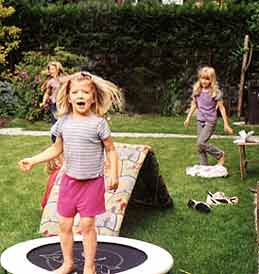 These photos are from Berlin. Each time I visit this city I like it more! And it would be hard to find better company anywhere than we had during this holiday. This trip was also special in that it was the first time that our children have come with us on a visit to Berlin. They felt immediately at home with Lisa and Paula and there were many tears when it came time to say our farewells.
We've promised to visit again, north or south or somewhere in-between before the next Pfingsten holidays. Wonder what interesting German holidays come in the fall? Might have to do a little more holiday research. Maybe Mariä Himmelfahrt or Feiestag. And whatever does Büß-u.Bettag celebrate?